Sightseeing in Ghent
Traveling on a tight budget or not, sightseeing and exploring the historical city center is probably the best way to spend your time in Ghent. Don't want to explore the city alone? No problem, you can always join a free daily walking tour. More information: http://gentfreewalkingtours.com/
Ghent Tourist Map
The map below features most of Ghents popular things to see and do. You can save it to your google maps account for later use on your smartphone.
Getting around in Ghent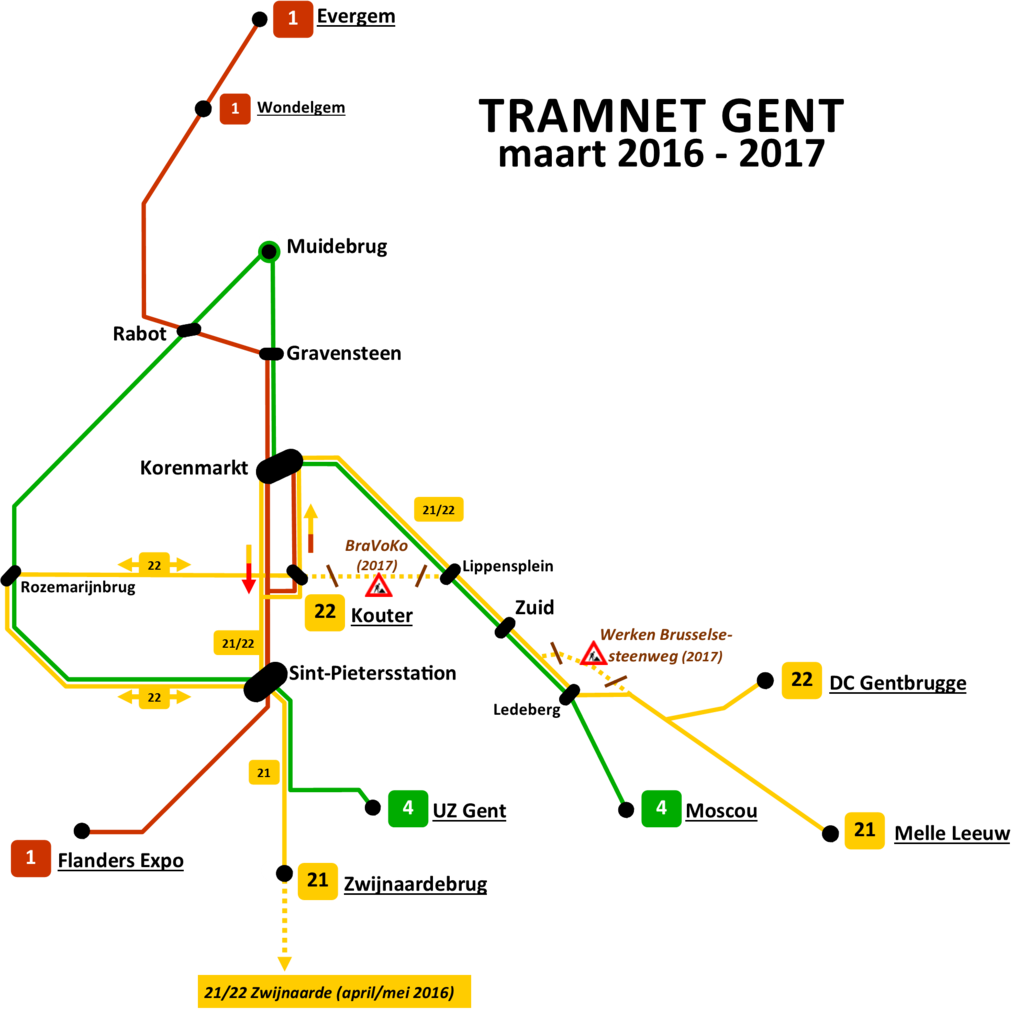 The busses and tram lines in Ghent are operated by De Lijn. Single Tickets cost 3€ and are valid for 60minutes. Within this time period you can change lines unlimited. After the 60 minutes you can continue your ride towards your destination. If you need to change lines again, you need to buy a new ticket.

For more information about the busses and trams in Flanders check the Belgian Public Transport guide: https://www.belgiumtravel.info/en/belgium-public-transport-guide/#flanders
Car Parking in Ghent
Finding a good parking space in Ghent can be a challenge. Parking on the streets or in an underground parking space can be very expensive and is not always possible for long term.
Travelers by car are advised to park their car outside the city on one of the free P&R's, which have excellent connection with public transport. If you're booking a hotel in Ghent it's advised to search a hotel with parking spaces, or one that's located in the orange or green parking zone.