Welcome to Brussels South Charleroi Airport (CRL), your gateway to the vibrant and historic country of Belgium. In this comprehensive guide, we will provide you with all the essential information you need to know about the airport, transportation options, amenities, and more. Whether you're a first-time visitor or a seasoned traveler, this guide will help you navigate your way through the airport and make your journey to and from Brussels a breeze.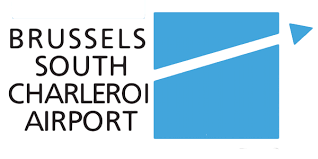 Introduction to Brussels South Charleroi Airport
Located approximately 50 km south of Brussels city center, Brussels South Charleroi Airport (CRL) is the second largest airport in Belgium. It serves as a popular low-cost alternative to Brussels Zaventem Airport (BRU), offering both domestic and international flights. As a hub for renowned airlines like Ryanair and Wizz Air, CRL ensures convenient access to various destinations.
Brussels Charleroi Airport to Brussels City Centre
If you're planning to travel from Brussels South Charleroi Airport to the bustling city center of Brussels, there are several transportation options available to suit your preferences and needs. Let's explore them:
Airport Shuttle to Charleroi Trainstation
Although the airport itself doesn't have a train terminal, you can easily reach the Charleroi Trainstation, which is only 10 km away. The Airport Express shuttle bus provides a seamless connection between the airport and the train station, with a travel time of approximately 20 minutes.
Trains from Charleroi to Brussels City Centre
For a comfortable and efficient journey to Brussels city center, you can rely on the regular train service from Charleroi Central station to Brussels-Midi station. Trains operate every 30 minutes, and the approximate travel time is 1 hour. You can buy your trainticket in the airport terminal, it includes the airport shuttle for free. Sit back, relax, and enjoy the views as you make your way to the heart of Brussels.
Shuttle Bus to Brussels city Centre
Fibco, a private transportation service, offers a dedicated shuttle bus from Charleroi Airport to Brussels city centre. These buses depart every half hour from "Exit 4," ensuring convenient and timely transfers. Jump aboard and enjoy a hassle-free ride to your desired destination in the heart of Brussels.
Taxi to Brussels city centre
If you prefer a more personalized and direct mode of transportation, taxis are available 24/7 at the airport. Keep in mind that taxi fares in Belgium can be relatively higher compared to other European countries. Typically, a taxi ride to Brussels City Centre for 1-2 persons costs around 90€. Prices may vary depending on your exact destination and the taxi driver. However, if convenience is your top priority, a taxi ride can be a convenient option.
Car Rentals at Brussels South Charleroi Airport
For travelers seeking the freedom and flexibility of having their own vehicle, car rental services are conveniently available at Brussels South Charleroi Airport. Various international and local rental companies operate within the airport, allowing you to easily book a rental car either in advance or directly at the terminal building. The designated car rental area, featuring multiple rental counters, ensures a hassle-free experience when arranging your transportation.
Airport Amenities
Brussels South Charleroi Airport offers a wide range of amenities to enhance your travel experience. Here are some key facilities you can find at the airport:
Shops: The airport has a range of shops selling gifts, souvenirs, and travel essentials.
Restaurants: There are several restaurants and cafes available offering a variety of food and drinks options.
Lounge: The airport has a VIP lounge that provides comfortable seating, Wi-Fi, and food and drinks. Access to the lounge is available for a fee.
Wi-Fi: The airport offers free Wi-Fi for all passengers.
Banking: There are several ATMs and currency exchange services available in the airport.
Luggage storage: There are facilities for luggage storage available at the airport.
Travel assistance: The airport has a travel information desk that provides assistance with travel and tourism information.
Conclusion
Brussels South Charleroi Airport serves as a convenient and cost-effective alternative to Brussels Airport for travelers visiting or departing from Belgium. With a wide array of amenities, transportation options, and car rental services, CRL caters to diverse travel needs. Whether you're embarking on a leisurely vacation or a business trip, Brussels South Charleroi Airport is equipped to ensure a smooth and enjoyable journey.
Remember to plan your trip accordingly, considering factors such as travel time, preferred transportation mode, and your specific requirements. With the abundance of facilities and services available at the airport, your travel experience will be enhanced from the moment you arrive until you reach your desired destination.
We hope this guide has provided you with valuable insights into Brussels South Charleroi Airport and its seamless connections to Brussels City Centre. Safe travels and enjoy your time in Belgium!