Nature reserve "De Teut" is located in Zonhoven and mainly consists out of heatland. Combined with the neighboring nature reserve "Ter Haagdoorn" in Houthalen-Helchteren, it's the largest heatland in Limburg, covering 1700 ha. Starting from mid August up to mid September, the heather starts blooming, transforming the landscape into a pink picturesque scenery.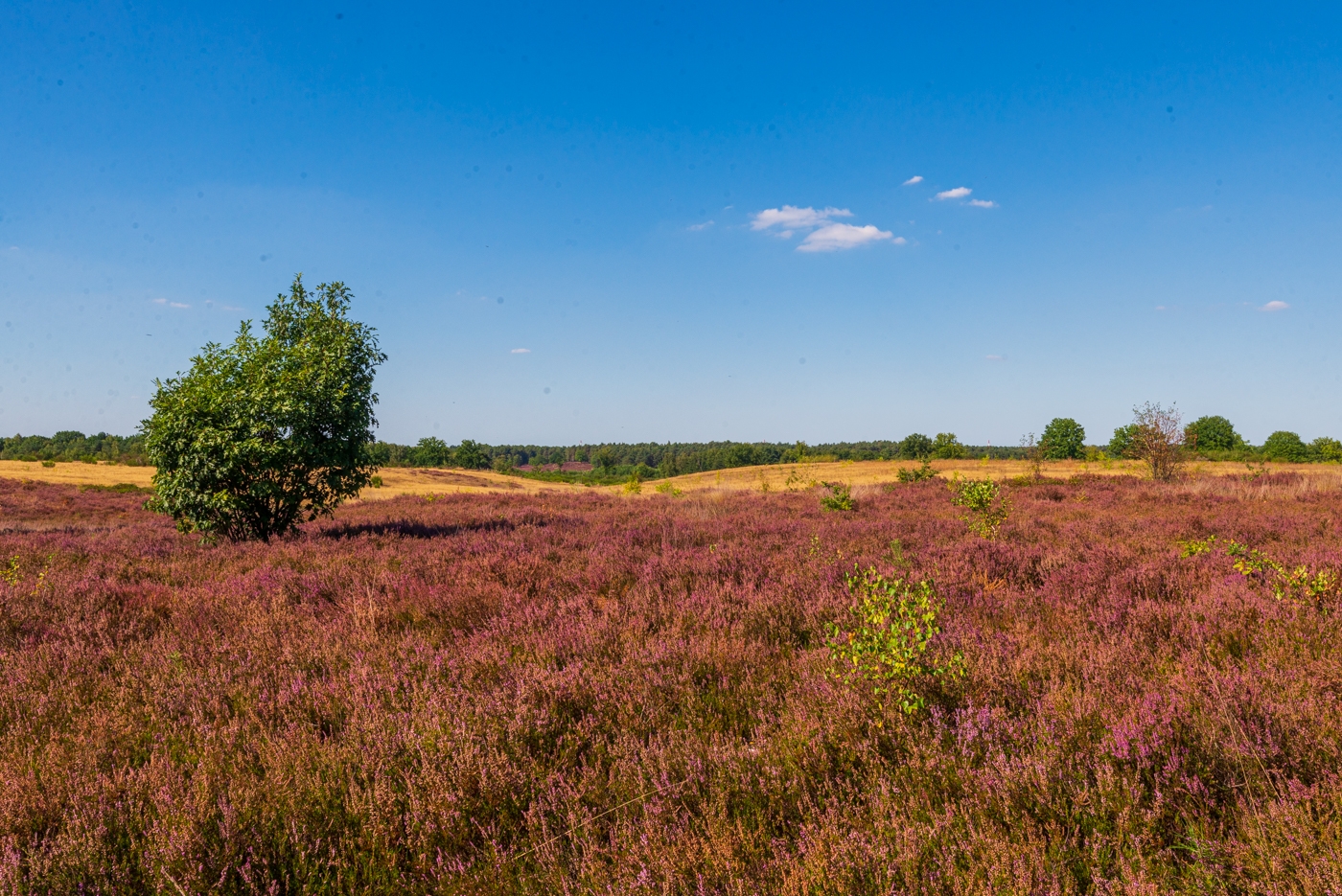 Hiking at De Teut
There are 4 different hiking routes leading through the beautiful heatland of "De Teut". Visitors can choose from 2 different starting places: Donderslagseweg or Holsteenbron.
The blue hiking route starts at Donderslagseweg and is 3.2km long.
The green hiking route starts at Donderslagseweg and is 4.3km long.
The yellow hiking route starts at Holsteenbron and is 5.8km long.
The black long distance hiking trail of 24.4km connects "De Teut" with "Terhaagdoornheide" on the other side of the highway. You can enter this trail from all starting points at "De Teut" as wel as "Terhaagdoornheide".
Camping at De Teut:
You can find a campsite closely near the "Holsteenbron" starting point, called "Camping Holsteenbron".Aside from traditional camping grounds for caravans, motorhomes and tents, the camping also offers pods and small bungalows for travelers. The campsite is open from April 1st until November 6th.